WWOO Winter BBQ workshop 26-11-22
Inside tips for outdoor chefs!
A unique BBQ workshop for outdoor cooking in collaboration with several chefs who are experienced in outdoor cooking and skillfull on the Green Egg|Kamado.
These chefs share their tips & tricks so that you can start like a real pro on your new Kamado BBQ and get more fun and satisfaction while cooking! And your family and guests will admire you for your cooking skills.
In this fascinating workshop you will learn everything about charcoal, smoking wood, several ways of lighting your fire and how to control the temperature on your Kamado BBQ.  So you will be able to use the countless preparation techniques. You will also learn everything about the most important accessories and how to use them.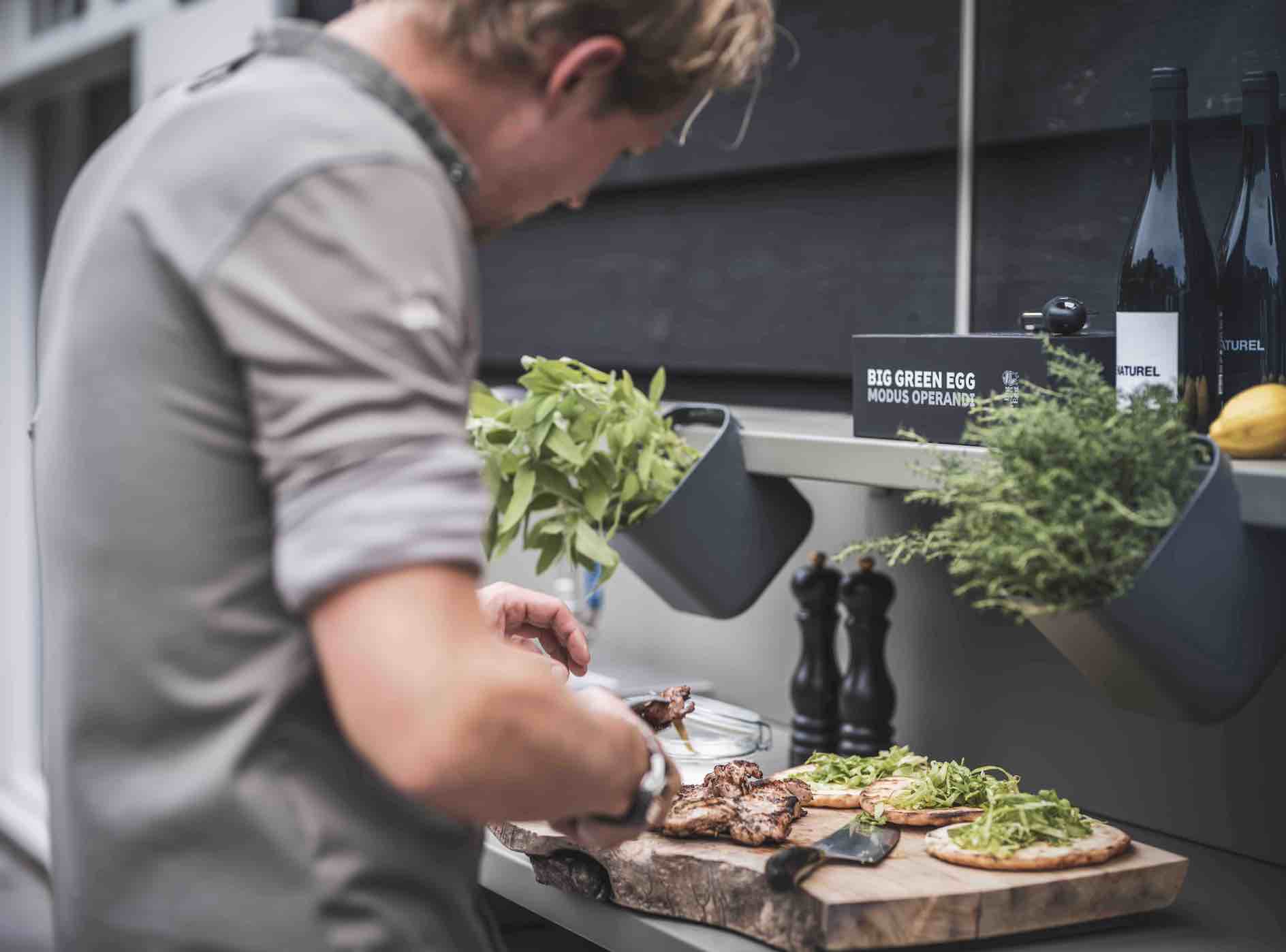 In short 'how to'        
✓ get the perfect temperature control in your Kamado BBQ
✓ there are countless types of charcoal
✓ chose between the different types of charcoal, smoking wood
✓ use the accessories
which are essential, which are handy to have with you and which you don't actually need but are fun for the real grill master?
✓ experience and scent the smell of different types of smoke
Today you're the chef
Dishes we are going to prepare:
✓ Flammkuchen and bruchetta
✓ Flammkuchen with bacon and onion
✓ Classic bruschettas with antibiose
✓ The ideal starter! You're cooking on a pizza stone hot and fast!
✓ smoking salmon on the Big Green Egg is easy and delicious. You will learn and taste different variaties
Light the Big Green Egg/ kamado BBQ looftlighter versus firelighters!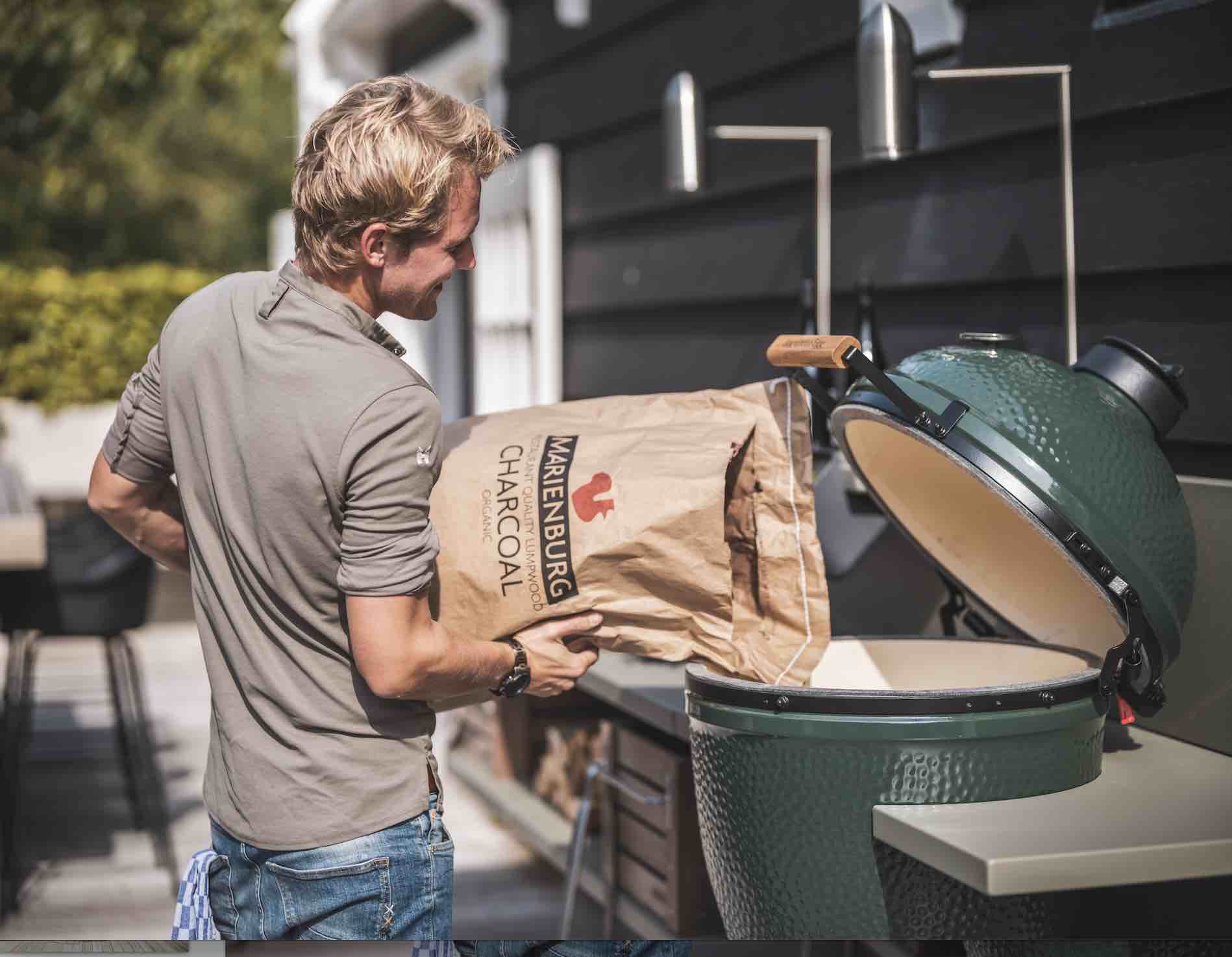 We will prepare and taste 3 kinds of truly scrumptious burgers
✓ A burger of ready-made minced meat & 2 DIY burgers of powerful Black Angus Beef – 1 with the meat grinder and one cut by hand
✓ We are going to grill the burgers and make the 'traditional' burgers with a perfect bun.
✓ Then you can convincingly make the ultimate comparison of how to make your Perfect Burger.
✓ You can take the remaining burgers home. Let your family get a taste of WWOO was cooking.
Various vegetables ,sweet and sour, grilling and roasting
Surf and Turf

Hanger Steak (Butcher's Tenderloin) 'Caveman-style' with grilled prawns with a chutney of mango and red pepper.
✓ tenderloin marinate briefly in a strong stock, quenched with glowing coals
✓ prawns marinated and grilled
✓ mango cooked on the BBQ together with the red pepper to make a chutney
We have selected suitable wines and|or beers for the various dishes and preparations that we will taste.
It speaks for itself that we only serve wines & beers that really stand for quality.
*antiboise: a dressing or sauce based on tomatoes, a match made in heaven with meat, fish and vegetables