The Summer BBQ 
Afgelopen zomer was WWOO aanwezig bij The Roast Room in Amsterdam met de WWOO trailer. De zaterdagmiddag stond in het teken van een Summer BBQ waarbij de lekkerste gerechten werden bereid op de Big Green Egg medium. Het was een warme, zonnige dag, in het hartje van Amsterdam. De core business van The Roast Room is vlees, en daar zijn ze goed in. En wat past daar nou beter bij dan een Kamado?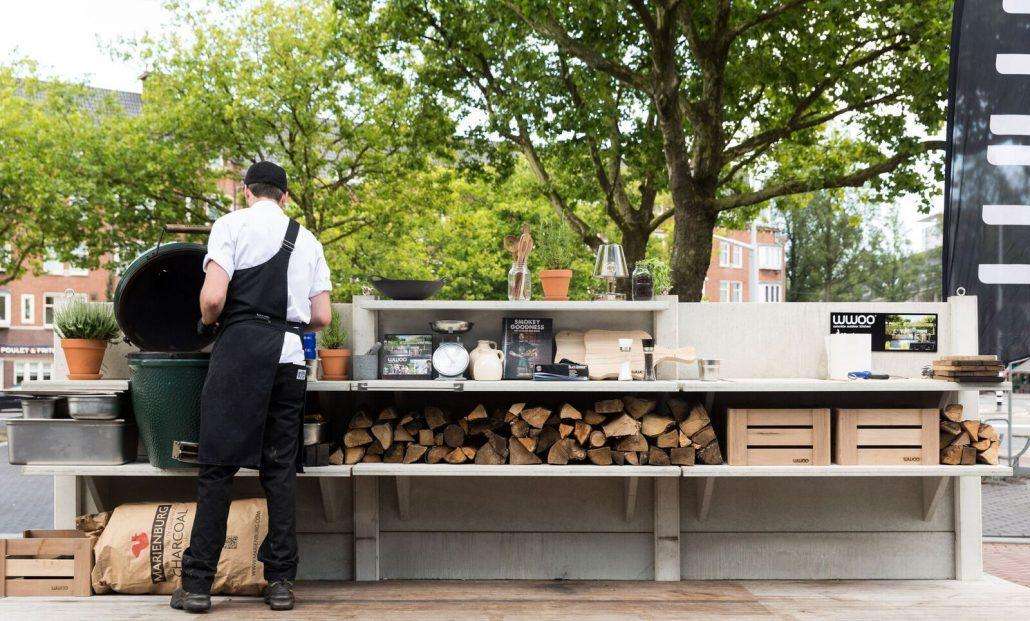 Naast de voordeur van het pand zit een eigen slagerij, een grote glazen kamer die op de juiste temperatuur wordt gehouden, waar alle mooie stukken vlees liggen gesorteerd. Het restaurant ziet er prachtig uit. Donkerblauw plafond, kopertinten verspreid door het pand en rijen met netjes gerangschikte tafels, gedekt met wit linnen.
Het was een geslaagde middag waarop heerlijk gegeten is. Wil je als een van de eerste op de hoogte blijven van de updates?
De WWOO keuken 
De keuken die met ons mee was naar The Roast Room Amsterdam is de lichtgrijze versie van 1,35m hoog en 4,5m breed. Benieuwd naar de mogelijkheden van een eigen WWOO? Neem contact met ons op, we helpen u graag.