Big Green Egg mini master class
Save the date! On Saturday, June 1, 2019, the master chef of Big Green Egg will give a mini master class at WWOO HQ. During the workshop you can also admire the EXPO of various artists on our site. The EXPO is an initiative of designer Piet-Jan van den Kommer, founder of WWOO. The costs are €27.50 per person. Register quickly full=full!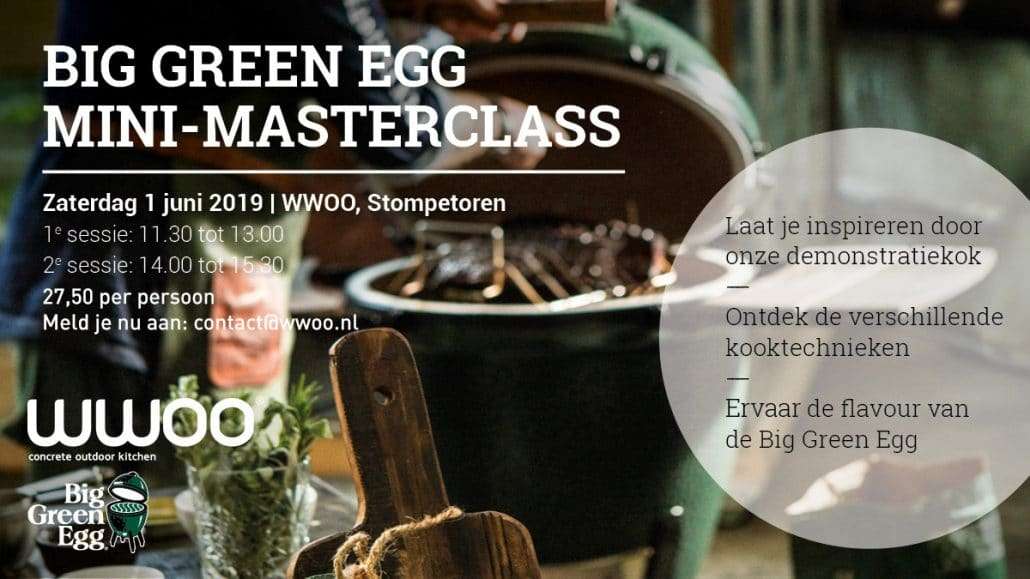 The exhibition is open to visitors every day from 10 a.m. to 4 p.m. You are most welcome!