CONCRETE OUTDOOR KITCHEN WWOO ©
WWOO © the stylish maintenance-free concrete outdoor kitchen from Dutch soil that fits any barbecue. Design and make your concrete outdoor kitchen and enjoy your garden to the maximum.
STEP 1: DETERMINE THE LOCATION IN YOUR GARDEN
Large, small, high, low, with bbq, sink, outdoor fireplace, dinner / lounge area? you name it! Write down your wishes. Then determine the location for your WWOO based on your wishes and what you want to use the WWOO for.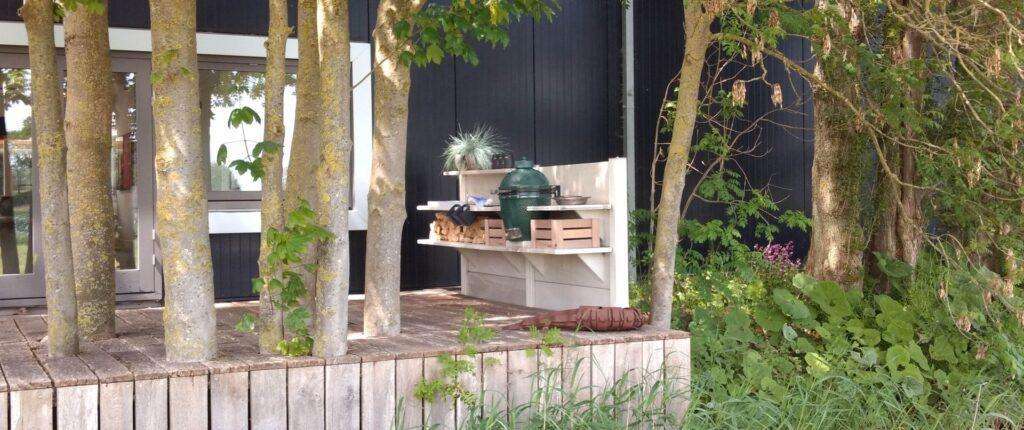 STEP 2: CHOOSE YOUR CONCRETE ELEMENTS
Concrete gray or anthracite? Six feet three, six feet five, or two feet high, as long as you like. Choose your concrete segments (the size of your WWOO) and the different concrete elements, such as the height of your WWOO, the shelves and shelves with recesses. The WWOO is a modular system that can be put together entirely according to your personal wishes and budget, so that the prices differ per setup.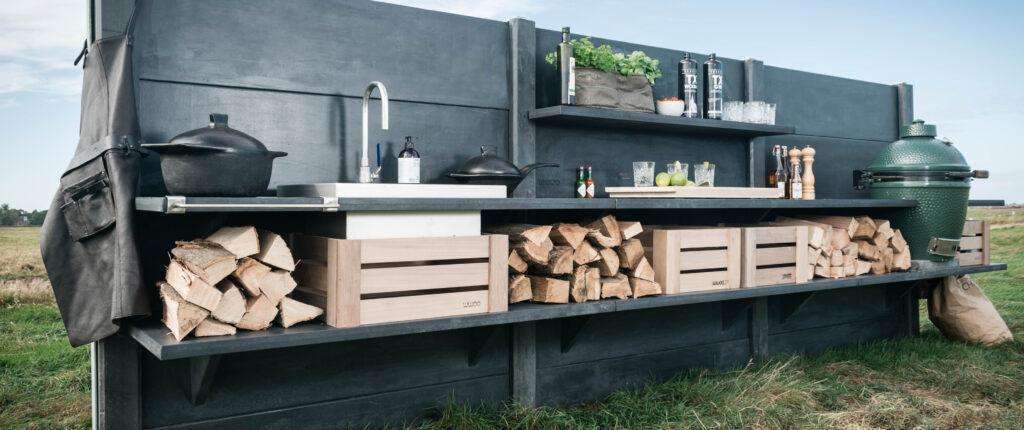 STEP 3: CHOOSE YOUR ACCESSORIES
What are your main wishes? Storage, grilling, outdoor fireplace and/or a sink? Choose your accessories based on your wishes and budget. Of course, there are also various options for integrating the Big Green Egg into your existing BBQ. Our designer likes to think along with you to design your ultimate personal outdoor kitchen together.
STEP 4: PLACE THE WWOO IN YOUR GARDEN
Here you will find an overview of our collection of outdoor kitchens. Would you like a tailor-made proposal? We are happy to make a personal design and proposal for you based on your wishes. Call +31 (0)85 4896262 or send us an email: contact@wwoo.nl.
Outdoor kitchen Green Egg, bbq or kamado? "