WWOO featured @ Uncrate
Super cool! WWOO is opgemerkt door Uncrate. Dé internationale site die je wil volgen voor de laatste wannahaves op het gebied van gear, style, cars, tech en more!
"If James Bond were to make an app for the stuff he wanted to buy, this would be the app."
— DOUG STEPHENS, RETAIL FUTURIST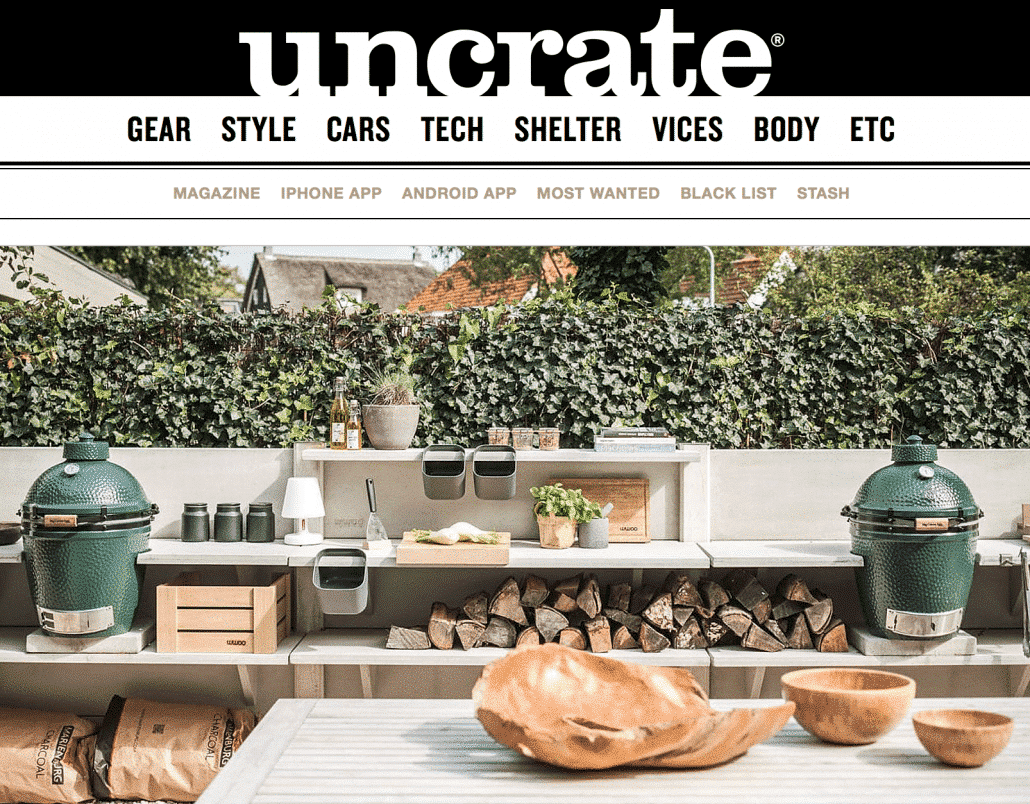 WWOO outdoor kitchen
WWOO is dé betonnen buitenkeuken, spa of erfafscheiding van nu. Een WWOO is vrijwel onderhoudsvrij en beschikbaar in lichtgrijs of antraciet beton. Met drie verschillende hoogten en elke lengte die je maar wilt, zijn er talloze opbouw variaties mogelijk, waardoor WWOO in vrijwel elke setting past. Kijk in ons lookbook voor inspiratie met onze vele voorbeelden.
Offerte
Bekijk alle ontwerp mogelijkheden van de modulaire WWOO, plaats de WWOO virtueel in je tuin met onze handige WWOO app. Of vraag direct een persoonlijk ontwerp aan via contact@wwoo.nl/ +31 (0)85 4896262