Press release
Stompetoren, May 9, 2017
WWOO presents the largest outdoor kitchen in the world with Ron Blaauw
Between the flower bulb fields on the Noordervaart in Stompetoren is a 1.5 hectare site full of fruit trees and outdoor rooms and especially for the 5th anniversary of WWOO the largest (30 meters long!) outdoor kitchen in the world. This inspiration spot will make the heart of every outdoor chef beat faster. The outdoor kitchen can be viewed during the EXPO 2017 on the grounds of founder and designer Piet-Jan van den Kommer.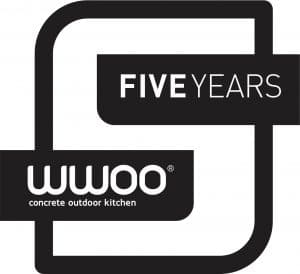 Wat begon met een idee voor een buitenkeuken in de achtertuin, is uitgegroeid tot een internationale onderneming, actief in meer dan 15 landen. Dit jaar viert WWOO groots haar 5-jarig jubileum, samen met haar klanten. Tijdens deze WWOO VIP day krijgen de outdoor chefs inside tips van topchef Ron Blaauw op de grootste buitenkeuken ter wereld. Ron Blaauw is sinds begin 2017 toegevoegd aan het WWOO team.
Naast de grootste buitenkeuken ter wereld is er een bijzondere collectie kunst te zien, een pop-up reisbureau van Jan Doets America Tours en de nieuwste designs​ van de partners aan de Noordervaart. De EXPO van Piet-Jan van den Kommer is van 13 t/m 21 mei vrij te bezichtigen op de Noordervaart 127 te Stompetoren.
Contactgegevens
Voor meer informatie of high res bestanden: Noordervaart 127, 1841 GA Stompetoren (NH). Martijn Vree +31(0)6 47 32 01 75, contact@wwoo.nl, wwoo.nl.
[av_button label='EXPO 2017′ link='manually,https://www.vandenkommer.nl/events' link_target=" size='large' position='center' icon_select='no' icon='ue800′ font='entypo-fontello' color='theme-color' custom_bg='#444444′ custom_font='#ffffff' av_uid='av-lybc55′]