WWOO and culinary entrepreneur Ron Blaauw joined forces in 2017 and regularly collaborate on culinary projects.
About Ron Blaauw
Ron is a former chef and a more than successful culinary entrepreneur. In 1999 he opened his first restaurant, the Ron Blaauw restaurant in Ouderkerk aan de Amstel. It turned out to be the first in an impressive series of successful culinary ventures and collaborations. Five years later, the restaurant received its first Michelin star. A second was added two years later.
In 2013, Ron opened his first Ron Gastrobar in Amsterdam. The restaurant was already rewarded with a Michelin star in November of that year, after which the Gastrobars grew into a lively restaurant chain with different types of establishments throughout the Netherlands.
Today Ron supports companies and projects that share his love for cooking and entrepreneurship. He also gives cooking workshops and motivational guest lectures.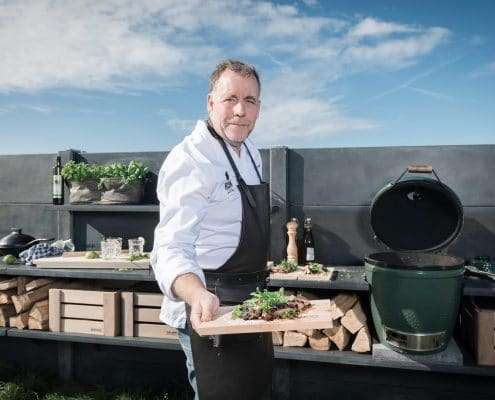 Ron & WWOO outdoor kitchens
It soon became clear that WWOO and Ron have the same passion for quality and enjoyment, without exaggerated bells and whistles. The result is a collaboration in which this passion is combined with Dutch sobriety and the stylish design of WWOO.
On wwoo.nl you will find the Ron Blaauw WWOO collection with outdoor kitchen accessories, culinary events and delicious BBQ recipes.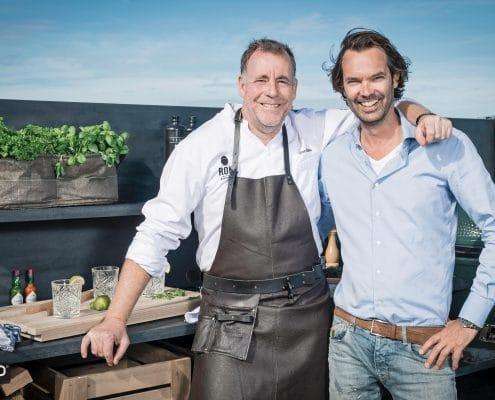 Simplicity and convenience
WWOO's concrete outdoor kitchens are a modular system in which quality, simplicity and convenience are central. This allows everyone to put together their ideal WWOO. "It is precisely the simplicity of the design, the ease of use, the countless variations and indestructibility that make the WWOO such a special outdoor kitchen," says designer and founder of WWOO Piet-Jan van den Kommer.